GoOn
Allows you to work safely in your PC under a Standard User account, but having full Administrator level privileges to any number of selected applications you could not run otherwise.
No UAC prompts, no Administrator credentials to launch applications.
Fully hacker proof!
Absolutely safe.
This is a real breakthrough, for the first time the idea works. We looked at all attempts made so far around this theme and none of them is either easy to use or safe, in general they are not both.
GoOn, targets both workplace users and home users and can be configured to provide the best approach for each case. It is extremely easy to use, in a few minutes you will be up and running.
You can launch applications in two different ways, through a regular application user interface or through an amazing gadget (Windows 7 and Vista only).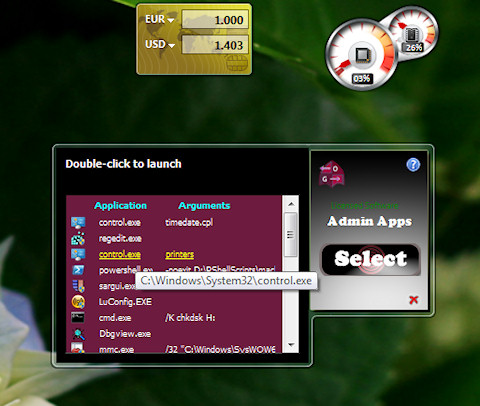 Click to view some snapshots